If you're a music lover or an audiophile, you understand the importance of having high-quality headphones. In today's wireless world, JBL and Beats are two prominent names that come to mind when it comes to top-notch audio accessories. Both brands have their own unique features and styles that cater to different preferences.
Which is the Winner in the JBL vs Beats headphones comparison? JBL provides better value and well-balanced sound at more reasonable prices. Beats are fashionable and provide extra bass emphasis but cost more. It depends on how you prioritize sound quality or style when choosing.
Image
Product
Price

JBL Tour One M2Top Rated

Noise Cancelling Headphones

Check Price

Beats Studio ProAmazon'sChoice

Up to 40 Hours of Battery Life

Check Price
In this comparison battle, the Head Phones Baba team will provide you with a complete guide about JBL and Beats headphones and will discuss which is the better option for you. So don't miss this comparison battle!
JBL vs. Beats Headphones: The Ultimate Showdown for 2023
When it comes to top headphone brands, JBL and Beats are two of the biggest names in the game. Both companies make high-quality headphones packed with features, but which brand reigns supreme? This guide compares JBL vs. Beats headphones to help you decide which is best for your needs and budget.
1. JBL Headphones vs. Beats Sound Quality
One of the most important factors when choosing headphones is sound quality. You want crisp highs, punchy lows, and clear mids so you can hear every detail in your music.
JBL headphones are known for their excellent sound with precise bass and detailed highs. Even affordable models like the JBL Tune 500BT provide impressive audio with powerful bass. Higher-end JBL headphones wireless like the Club Series feature optimized drivers and tuning technology for superior sound.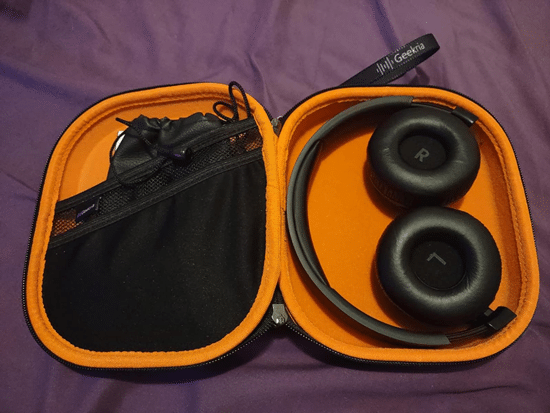 Beats headphones also deliver vibrant, bass-heavy audio, though some audiophiles argue they overly boost bass at the expense of mids. However, newer Beats models like the Powerbeats Pro have improved sound across frequencies. And Beats' signature bass-heavy profile appeals to many users.
Winner: For the most natural, well-balanced sound, JBL may have a slight edge. But Beats fans of pulsating bass.
2. JBL vs. Beats Noise Cancelling Headphones
Noise-canceling technology is essential for blocking out ambient noise so you can focus entirely on your music. Both JBL and Beats offer headphones with active noise cancellation (ANC).
JBL noise canceling headphones like the LIVE 650BTNC provide effective noise reduction using dual microphone technology. The LIVE 500BT and higher models have adjustable ambient awareness and talk-thru modes so you can let in sound when needed.
Do you know? Tozo NC9 vs NC9 Plus: Which One Is Right for You?
Beats Studio3 headphones feature Apple's W1 chip for Class 1 wireless connectivity and pure ANC to block external noise. The Solo Pro goes a step further with two listening modes: Active Noise Cancelling and Transparency mode to amplify surrounding sounds.
Winner: For the most advanced noise cancellation, Beats may have a slight edge. But JBL's ANC abilities are quite impressive, especially for the price.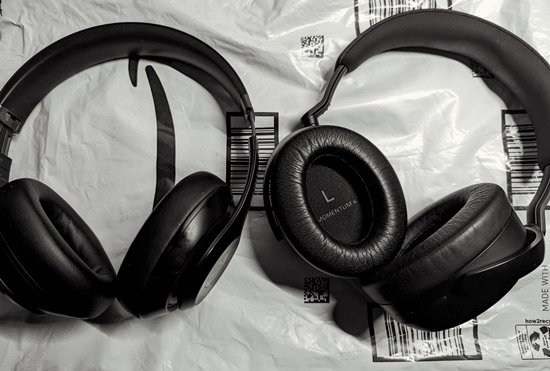 3. Comfort and Design
You want headphones you can wear comfortably for hours, whether at home or on the go. JBL and Beats both make stylish, ergonomically designed headphones using high-quality materials.
JBL headphones tend to be extremely comfortable thanks to plush, breathable ear cushions that mold to your ears. Even budget models have well-padded headbands that avoid clamping. The pricier JBL Club Series features luxurious leather and soft ear cups.
Cool metallic accents and sleek lines define the Beats aesthetic. Padding on the headband and ear cups is ample and supple. However, some users find the ear cups slightly shallow and prone to heat buildup during extended wear. But convenience features like auto play/pause and instant pairing provide a smooth listening experience.
Winner: For long-wearing comfort, JBL may have a small advantage. But aesthetics are a personal choice between the two fashionable brands.
4. Bluetooth Connectivity
Bluetooth wireless headphones free you to roam while listening. JBL and Beats both excel in wireless connectivity.
Most JBL headphones use the latest Bluetooth 5.0 for strong, skip-free audio within range. Budget models like the JBL Tune 500BT have up to 40 hours of battery life per charge. And JBL's ambient-aware technology lets you hear your surroundings and chat without removing your headphones.
Thanks to Apple's proprietary tech, Beats headphones seamlessly sync with Apple devices. The W1 chip enables Class 1 Bluetooth and extended range. Battery life reaches an impressive 40 hours on the Powerbeats Pro. The Fast Fuel feature provides 1.5 hours of playtime from a 5-minute charge.
Winner: For Android users, JBL may connect more smoothly. But Apple devotees get a flawless experience with Beats.
5. Price
When choosing the best headphones for your needs, price always plays a role. In general, JBL headphones cost less than comparable Beats models.
Affordable JBL models like the Tune 500BT cost around $50. Mid-tier headphones like the LIVE 650BTNC run $100-150. And the premium Club Series costs around $200-350.
Beats headphones range under $1000 for entry-level models to $400 for the top noise-canceling and wireless options. The Powerbeats Pro retails for $250. Solo3 headphones cost $300, while Studio3 is priced at $350.
Winner: Across the lineup, JBL provides better value at lower price points compared to Beats. But premium options from both brands ultimately deliver quality relative to the price.
JBL headphones vs. Beats Which Is Better?
For budget buyers or Android users, JBL is hard to beat. You get impressive sound, comfort, and connectivity at affordable prices.
But hardcore Apple fans may prefer Beats for seamless integration, bass-forward sound, and stylish aesthetic. The choice ultimately comes down to your budget, music tastes, and device ecosystem.
Whichever you choose, you can be confident that both JBL and Beats deliver a high-quality listening experience on par with their premium brand reputations. It just depends on whether your preferences lean more toward JBL's balanced sound or the pumping bass of Beats.
Conclusion
In the battle of JBL vs. Beats headphones, JBL emerges as the winner for most users. With its affordable prices, excellent comfort, battery life, and well-balanced sound quality across the frequency range, JBL simply provides better overall value compared to Beats. Beats headphones certainly have appeal, especially for Apple fans who prioritize seamless device connectivity, bass-heavy sound, and fashionable style.
With impressive technology like adjustable ambient aware modes and Bluetooth 5.0 syncing, JBL headphones deliver a complete package of quality and performance. So when considering the key factors of price, sound, comfort, and connectivity, JBL headphones outshine Beats to become the champion.
Frequently Asked Questions (FAQs)
Which is better JBL or Beats wireless headphones?
JBL wireless headphones are generally better than Beats. JBL provides more balanced, clear sound quality, better comfort and durability, and more affordable pricing overall.
However, Beats may have slightly better noise cancellation and a stylish design that some prefer. In short, for sound purity, comfort, and value, JBL wireless headphones are the better choice for most buyers.
Are Beats better than JBL for sound quality?
Overall, audiophiles tend to prefer JBL for its more balanced, crisp sound signature vs. the extra bass emphasis from Beats. However, sound quality preference is subjective.
Which brand is more durable?
JBL headphones tend to be built more sturdily and last longer, though Beats' durability has improved in recent years. JBL likely has an advantage in long-term durability.
Which headphones are more comfortable?
JBL headphones usually have softer earcups and adjustable headbands that make them more comfortable for longer listening sessions. Beats headphones can feel too tight on some heads.
Which brand has a longer battery life?
Battery life depends on the specific headphone model, but JBL and Beats are fairly comparable, with most models providing 15-22 hours of listening time per charge.
Which brand should I choose?
JBL for better value and balanced sound, or Beats for style, extra bass, and prestige. Consider sound, comfort, price, and aesthetic preferences when deciding.
Recent Comparison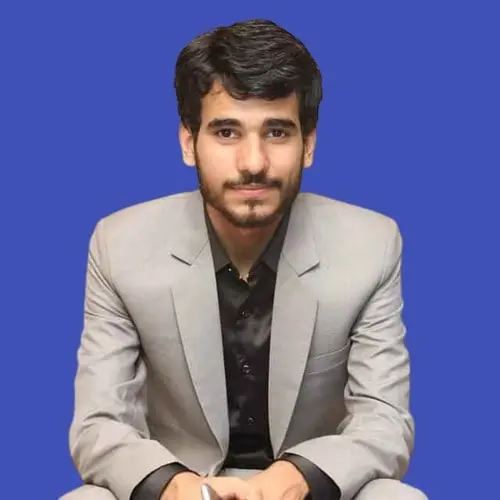 Anneq Aish Choudhary is a passionate writer with a keen interest in headphones and music. With years of experience in writing about technology, Anneq has a deep understanding of the latest trends and innovations in the headphone industry. Anneq's articles provide valuable insights into the best headphones on the market.