When it comes to premium audio experiences, the debate between JBL and Beats earbuds often takes center stage. Both brands have established themselves as leaders in the audio industry, but which truly delivers the best sound quality and value?
In this comprehensive comparison of "JBL vs Beats Earbuds," we'll discuss their features, performance, and user reviews to determine the ultimate earbud champion. So, which one truly hits the right note for you? Let's dive deeper and uncover the magic behind each brand.
Image
Product
Price

Beats Studio BudsAmazon Choice

Wireless Noise Cancelling Earbuds

Check Price

JBL Tune FlexAmazon Choice

Upto 32 Hours Battery Life

Check Price
JBL Earbuds vs Beats Earbuds: Which Are Better Option?
When it comes to wireless earbuds, JBL and Beats are two of the biggest names in the industry, known for their high-quality audio and sleek designs. In the battle between the "JBL Earbuds vs Beats Earbuds", it's a tough decision to make.
1. Sound Quality
When it comes to audio, the JBL buds boast the company's signature Pure Bass sound. The earbuds have 12mm drivers enhanced by the stick design to deliver bold, deep bass you can feel.
The Beats Studio Buds features a custom acoustic platform to deliver rich, immersive sound. They are equipped with improved drivers for loud, clear audio whether you're jamming to music or taking calls.
Winner: For many buyers, sound quality is the most important factor. If you want punchy bass, the JBL is a great option.
2. Noise Cancellation
Both models provide active noise cancellation (ANC) to block out ambient sound around you. The Beats Buds has two listening modes: ANC and transparency mode.
The JBL Tune Flex takes things a step further with Smart Ambient mode. This lets you tune into your surroundings when needed for safety or to chat with someone briefly without removing the earbuds.
Winner: For the strongest ANC, the Beats Studio Buds win.
3. Battery Life
Regarding battery life, the JBL buds are the clear winner. You get up to 32 hours total (8 hours in the buds, 24 hours from the charging case). The Beats Studio Earbuds offer 24 hours total (8 in the buds, 16 in the case).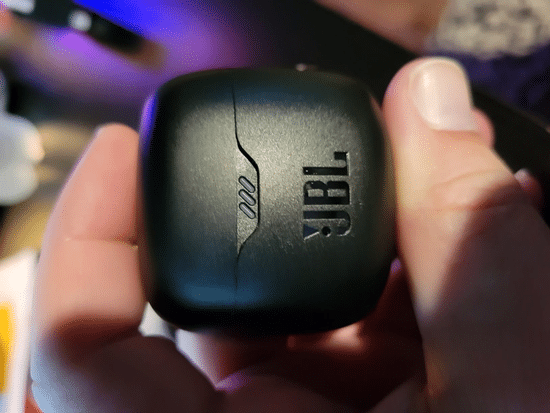 Winner: The JBL Tune Flex is the clear winner.
4. Durability
For active lifestyles, durability is critical. The JBL Buds and Beats Buds both have IPX4 water and sweat resistance. You don't have to worry about wearing them to the gym or in light rain.
Winner: Beats Studio Buds may have a slight edge in build quality.
5. Microphone Quality
If you frequently take calls with your wireless earbuds, microphone quality is important. Both models are equipped with multiple microphones to enable clear phone conversations.
The JBL earpiece has 4 total mics, allowing for stereo calls. Beats Buds have 3 mics in each earbud, for a total of 6 when using both. This allows you to take calls with either the left or right earbud independently.
For the clearest voice pickup and noise reduction, the Beats Studio Earphones have a slight edge. With 6 mics overall and quality noise canceling, your voice will come through loud and clear on phone calls.
Winner: But the JBL earbud also delivers solid call performance with 4 mics. Both models filter out ambient noise effectively for smooth, hands-free conversations. So you can confidently take calls on the go with either the JBL or Beats earbuds.
6. Bass Sound Comparison
When it comes to bass in "JBL headphones vs Beats headphones" take different approaches.
The JBLs put heavy emphasis on pumping up the low end, with the signature Pure Bass Sound. The 12mm drivers and stick design give these earbuds some extra thump on the low frequencies. So if you love deep, punchy bass, the JBL earpiece delivers.
On the other hand, the Beats Studio earphones aim for a more balanced sound profile. The improved driver acoustics still provide a great bass response, but not at the expense of the mids and highs. The result is well-rounded audio that doesn't overpower you with bass.
Winner: For EDM, hip hop, and other bass-heavy genres, the JBL buds gives you that extra oomph. But the Beat Studio Buds offers a more refined tuning for enjoying various music styles accurately. Neither is objectively better, just different approaches based on taste.
7. Pricing
There is a noticeable price difference between these two wireless earbud models. The JBL Tune Flex typically retails for $99.95. Meanwhile, the Beats Studio Earbuds have an MSRP of $76.77.
However, both models are frequently on sale. The JBL earphones can often be found for $20-30 less than the full price. And the Beats Studio Buds see discounts down to $99 at major retailers.
When looking at regular retail pricing, the JBL earbud is the more affordable option by a significant margin. But with sales and deals, you may be able to find the Beats Studio Earbuds for only $20-30 more. This minimizes the price gap and makes the upgraded features of the Beats more compelling for just a small premium.
Winner: The pricing comparison gives the Beats Studio Buds an advantage for budget-conscious shoppers. But the Beats become a stronger value at sale prices, delivering better sound and features for not much more money.
8. Water Resistance
When comparing the JBL Tune Flex vs Beats Studio Buds specs, the JBL has advantages like longer battery life while the Beats offer superior sound quality, noise cancellation, and integration with iOS devices. Both models have similar IPX4 water resistance specs.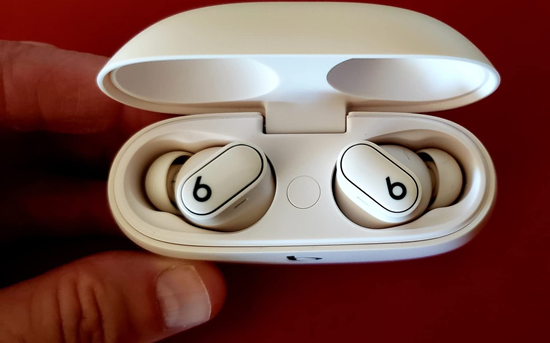 What's in the Box?
The JBL earphones and Beats Studio Buds both come with wireless earbuds themselves, a charging case, and a USB-C charging cable.
The JBL also includes three sizes of ear tips for a customized fit. The Beats have four sizes of silicone ear tips for comfort and noise isolation.
Both products come with a quick start guide and warranty card. The JBL package lacks a carrying case, while the Beats does include a pocket-sized case for portability.
For accessories and fit customization out of the box, the Beats Studio Pro Earphones also deliver more value. But both brands provide the essentials for using the wireless earbuds.
Extra Features
Some extra features that set the models apart include:
JBL Tune Flex has 4 mics for crystal clear calls and VoiceAware mode to control how much of your voice you hear
Beats Studio Buds offer spatial audio for a surround sound effect
Beats have one-touch pairing with iOS devices
For Android users or those who take a lot of calls, the JBL extras will come in handy. But the spatial audio gives Beats the edge for music immersion.
Which Wireless Earbuds Are Better?
When it comes to choosing between the JBL earbuds and Beats Studio Buds, there are several factors to consider. Both offer impressive sound quality and a wireless listening experience, but the JBL Tune Flex edges out its competitor in a few key areas.
Firstly, comfort is often an overlooked aspect of earphones, but it can make all the difference during long listening sessions. The JBL earbud stands out with its ergonomic design and flexible neckband that effortlessly adapts to your movements. This ensures a secure fit that stays comfortable even after hours of use, making them perfect for workouts or daily commutes.
Another notable advantage of the JBL Tune Flex over Beats Buds is their battery life.
Conclusion
In conclusion of JBL Earbuds vs Beats Earbuds, the JBL earphone is the better choice overall for its superior sound quality, active noise cancellation, and seamless iOS integration. However, the JBL earbuds deliver longer battery life and more versatility for ambient listening modes.
For Android users or those prioritizing battery life over audio performance, the JBLs are an excellent alternative at a more affordable price point.
With their durable designs and modern features, you can't go wrong with either of these wireless earbud models. Determine your must-have features and budget to pick the best pair to meet your needs.
Frequently Asked Questions (FAQs)
Are JBL earbuds better than Beats earbuds?
While JBL earbuds offer longer battery life and more bass, Beats earbuds tend to have better sound quality, noise cancellation, and iOS integration. For most consumers, JBL earbuds are likely the better overall choice.
Are Beats better than JBL for sound quality?
While JBL is known for booming bass, most experts agree that Beats delivers better overall sound quality with a more balanced sound signature, clearer mids and highs, and a more premium driver design.
Is JBL speakers better than Beats?
For pure sound quality, most audio experts rate JBL speakers as superior to Beats, providing more accurate audio reproduction across frequencies. However, Beats has boosted the bass that many mainstream listeners prefer.
Do Beats have better bass?
While Beats is known for its amplified bass response, it actually has a more balanced sound profile compared to other brands like JBL that emphasize extra bass. For the most powerful, pumped-up bass, JBL or other brands are better choices than Beats.
Which has better battery life, JBL or Beats?
The JBL provides a significantly longer total battery life of up to 32 hours compared to 24 hours for the Beats Buds.
Which earbuds are more comfortable?
Comfort depends on the individual's ears. Both come with multiple ear tip sizes for a customized fit. The Beats may feel more lightweight for extended wear.
Recent Comparison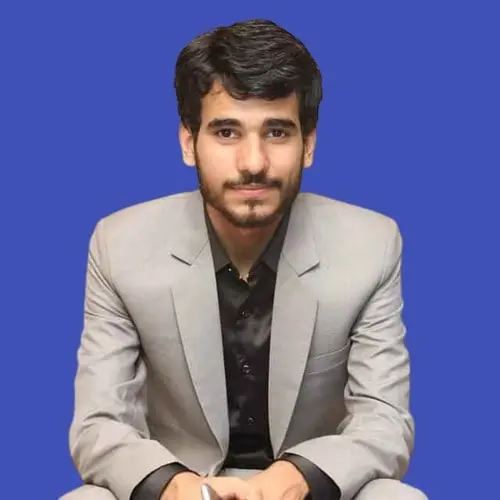 Anneq Aish Choudhary is a passionate writer with a keen interest in headphones and music. With years of experience in writing about technology, Anneq has a deep understanding of the latest trends and innovations in the headphone industry. Anneq's articles provide valuable insights into the best headphones on the market.